How Small Move Specialist Differs From Other
Movers — Even Other Alleged "Small Movers"
Deciding who to choose when it comes time to move your belongings is a very important distinction, especially in light of what is transpiring in the moving industry in recent years. Some of the larger commercial movers are advertising that they will now engage in "small moves." However, what they offer doesn't even come close to what we offer! Rather than the specialized, individual attention each and every move receives from our specialists, the larger commercial movers instead attempt to lump your small move in with various other "small moves" in the area until its massive tractor-trailer truck is loaded to the brim. Anything smaller would make the small move cost-prohibitive for them. That's just one of the many things that set us apart from commercial movers.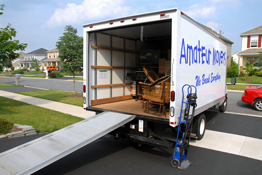 Moreover, our team at Small Moves Specialists actually knows how to move your property. Decades of experience, along with being fully insured and licensed, means that our team knows what they're doing. Don't make the mistake of hiring a less-expensive "mover" simply because of cost. Unfortunately, if you do, you may end up allowing individuals into your home with little, if any, actual moving experience and training (and who knows what kinds of backgrounds) handling your valuable and precious belongings simply because they own a truck and decided to call themselves "movers."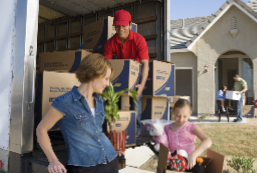 Small Moves Specialists has only trained professionals, and we offer our services at the lowest cost possible and pride ourselves on providing the utmost care and attention to your property, doing so in order to achieve complete satisfaction on your end. While there are many quality commercial moving companies in our area, we don't think any of them can match Small Moves Specialists when it comes to experience, expertise, value, and personal service!
"Your movers were at our home recently to move some very heavy furniture to a lower level.   they were so polite and professional and made it look so easy!   we are grateful and will pass the word every chance we get!"
Jerry & Betsy B.
"I just wanted to say what a great job Small Moves Specialists did with moving my treadmill. This turned out to be a much heavier piece of equipment than I realized, but they couldn't have handled the situation better. They were professional, courteous, careful, and weren't flapped by the challenge. They were terrific!"
Thomas White