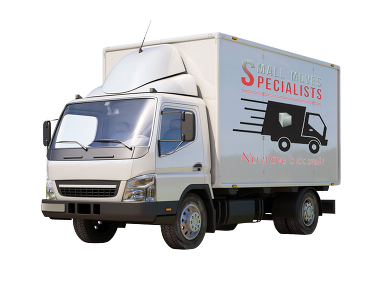 Ron Barthelette, the president and owner of Small Moves Specialists, started out working for his father in the moving business during the 1970s. A lifelong resident of western Massachusetts, Barthelette grew up in Chicopee and now resides in South Hadley. His father started his own successful moving business back in the 1940s! Barthelette not only moved with and for his father for decades but, along the way, he learned all of the nuances associated with the moving business — everything from logistics to the importance of customer service. By the 1960s, the Barthelettes began doing interstate moves and, in the 1970s, Ron Barthelette assumed ownership of the business from his father and established an association with North American Van Lines soon thereafter.
Throughout the years since then, Ron Barthelette has not only become an expert on all aspects of moving but he also came to realize two very important factors — both of which impacted the people he was serving in western Massachusetts. The first factor was that just because individuals own a truck and call themselves "movers" doesn't mean they actually know how to do a move. The second factor was that the smaller moving needs of this population were not being addressed properly.
As a result, Barthelette established the Small Moves Specialists specifically to address this need and to make certain the people of Western Massachusetts had professionals to whom they could turn when they need assistance with smaller moves or packing and/or packaging issues.
The family component of this business is not be lost on Ron Barthelette, either, as his son, Ron Barthelette Jr., began working for and moving with his father back in 1984. To say that moving is in the Barthelette family blood is an understatement.
Anyone who has moved with Small Moves Specialists knows that the people moving his or her belongings have a level of professionalism unparalleled in this area. Every piece is handled with the utmost of care, ensuring that there is no damage to furniture or property. Our efficiency in getting the job done is second to none!
Once you move with Ron Barthelette Sr. and Small Moves Specialists, you become more than a customer — you also become a part of the extended Small Move family! It is a very rare occasion that when a person calls on the phone, and Ron Sr. does not remember who they are, how he knows them, and any and all interesting facts each person had shared with him previously. Upon speaking with each person nearly every one of Ron, Sr.'s greetings is followed by that person saying "Remember me?" Of course, he always does!
Ron Barthelette Sr. knows that every person who moves with Small Moves Specialists is as important as the furniture and other belongings that need to be moved, and he treats every person that way. Contact him and find out for yourself today!